"Fuori dagli schemi, fuori dalle aspettative altrui, fuori da ciò che non ti rappresenta, ma fedele a te stessa: che tu possa seguire, sempre, la tua felicità disobbediente."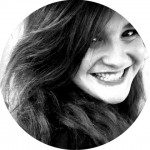 Hey! Sono Tiziana, sono nata nel 1993 a Vigevano e attualmente vivo sul lago di Garda. Smarcate le info di servizio, mettiamo carne al fuoco: ho iniziato la mia strada professionale come illustratrice, specializzandomi poi nell'Art direction online e offline, nel Visual design, nel UI design, branding e, last but not least, nel Green Design collaborando con architetti del verde e paesaggisti.
Come approccio al lavoro? Con tantissima curiosità, ricerca, strategia, una dose massiccia di buon gusto e un amore spassionato per il lavoro in team!
Con quali brand ho avuto il piacere di lavorare? iODonna, CairoEditore, Swatch, Vodka Belvedere, Veuve Clicquot, Prénatal, Giordani, Wallpepper Group, Casa Facile, Keglevich, Arbre Magique.
Con quali agenzie ho lavorato/sto lavorando? ErmesDigital Communication, The Others, IAKI, The Method, Hi! Comunicazione, RCS MediaGroup, AMP Studio Architettura e Paesaggio.
E ora direi che è il caso di iniziare un progetto insieme! Sono sempre alla ricerca di nuovi stimoli creativi e di collaborazioni quindi scriviamoci, parliamo, andiamo a berci un caffè!